I've been pretty busy the last 2-3 weeks working on the 108 report cards that I've finally finished 2 days ago. Whew! There were so many enticing card challenges that I had to miss because of it. Oh well. I'm hoping to be more active on my blog now that my teaching on Saturdays has ended (last day today!). I made a simple card to thank the principal for the teaching opportunity.
I'm also entering this card in the
Clip 'n Cuts Challenge
. I gave
Data Manager
a try and it is fantastic! It's so easy to use to list the supplies we've used. Unfortunately, I've only listed two materials as the rest of them I couldn't find online. I really like the Data Manager and I'm hoping to digitize all the craft supplies I have one day.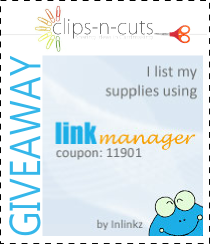 Supplies:
Recollections Pedal Opaque Embossing Powder, Recollections Blank Cards and Envelopes 4 in x 5.5 in, Autumn Leaves Stampology stamps (sorry I don't know the name as I've thrown out the packaging :S), Studio g Glitter Glue, Dollarama Twine